UAE motorists take not!
Get ready to pay more at the pumps as the fuel prices for April 2019 are all set to increase.
The revised petrol prices were shared by the UAE Fuel Price Committee on Twitter.
Here's the breakdown
Drivers can expect to pay AED2.23 per litre for Super 98, as opposed to AED2.04 in March. Special 95 has been increased from AED1.92 a litre to AED2.11 a litre.

Diesel has also become more expensive at AED2.49 a litre, up from AED2.41 a litre- an increase of 8 fills.
All the prices are inclusive of VAT.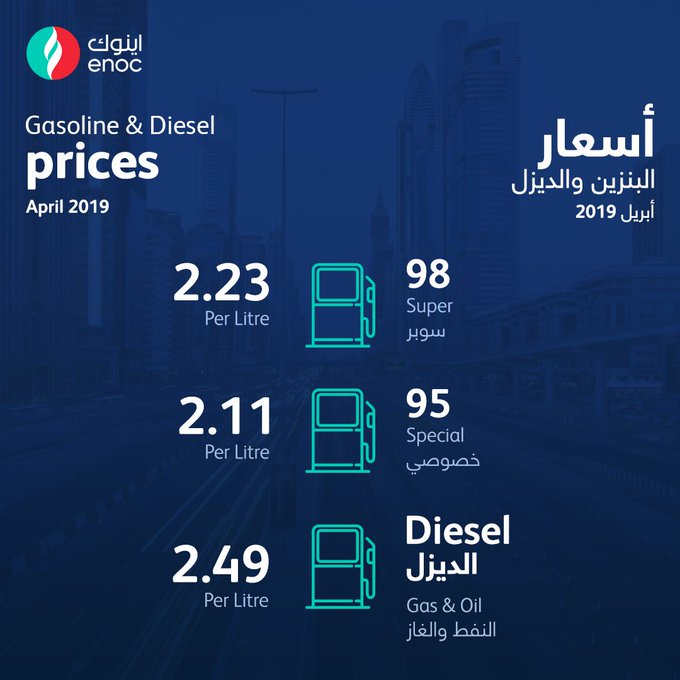 The fuel

prices for the month of April as announced by the #UAE Fuel Price Committee are out, check them below. #InspiringEnergy
Motorists had started the year with a significant drop for the price of Special 95 when it fell below AED2 a litre for the first time in more than a year.
Super 98, on the other hand, was at AED2 in the month of January.
by Nikita Mukarjee in Lovin Dubai Press Release 28th March 2019